Having qualified staff to deliver the appropriate services and curriculum is critical to ensure a quality program. For a district, that can be an economic drain. Each teacher who instructs gifted students must have 30 hours of professional development that includes nature and needs, identification and assessment, and curriculum and instruction for gifted/talented (G/T) students. Professional development can be delivered at an education service center (ESC), or at the districts by contracted trainers. Districts sometimes pay a fee to be members of a regional co-op so they can send teachers for training. Then the cost of substitutes and travel becomes an additional fee. Many school districts have found creative ways to train their teachers in the gifted core foundational areas.
One professional development model is having a qualified G/T teacher deliver training to teachers in their own district or charter. For example, after attending quality professional development at an ESC, a G/T specialist can bring back the training and tailor it to meet district need. Providing a 30-hour training session during the summer may solve the additional substitute cost. Providing opportunities for teachers to take online professional development also helps with traveling fees and substitute fees. Quality gifted programs make sure their teachers are receiving the appropriate professional development.
Administrators and counselors are required to have at least six hours of nature and needs with service options. If the nature and needs session in a 30-hour foundational training includes service options, administrators and counselors can attend that session. If teachers provide services to the gifted, they are required to obtain a six-hour annual update. Update training ensures teachers meet the social and academic needs of their gifted students. There are many face-to-face or online opportunities at the ESC's for annual updates as well. Conducting district-wide book studies can also be an option.
Secondary teachers can attend a week-long College Board Advanced Placement (AP) or Pre-AP Summer Institute to fulfill 18 hours of the curriculum portion of their 30-hour requirement. Secondary teachers still must attend a nature and needs session and a session on assessment/identification if they use the AP or Pre-AP Summer Institute hours as the curriculum portion of their 30 hours.
Creating an ongoing system to ensure all G/T teachers, administrators, and counselors are receiving the appropriate training initially and annually is a daunting task. A quality G/T program documents that teachers, administrators, and counselors are well trained.
Refer to the Texas State Plan for the Education of Gifted/Talented Students under the Recommended and Exemplary columns for guidance on best practices on professional development. Generally, those best practices include more specialized training for all stakeholders.
Resources
Visit your ESC's website to find out what G/T training opportunities are available.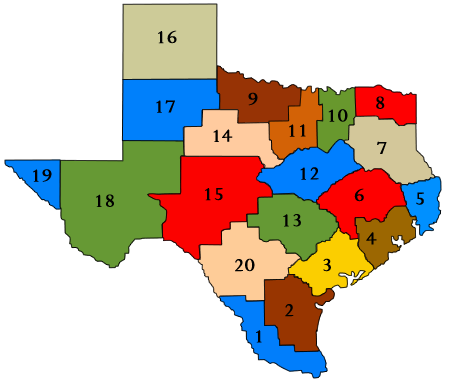 Resources
PD Outline for 30 Hours
This is a sample description of the content that Mockingbird ISD wants their teachers to receive from the 30 hours of G/T training.
G/T Credit Document
This is a document that districts use to help determine if they will give teachers 6 hours of G/T credit for a professional development.
PD Records
This is a sample spreadsheet of how a campus might keep up with teachers' G/T professional development hours.